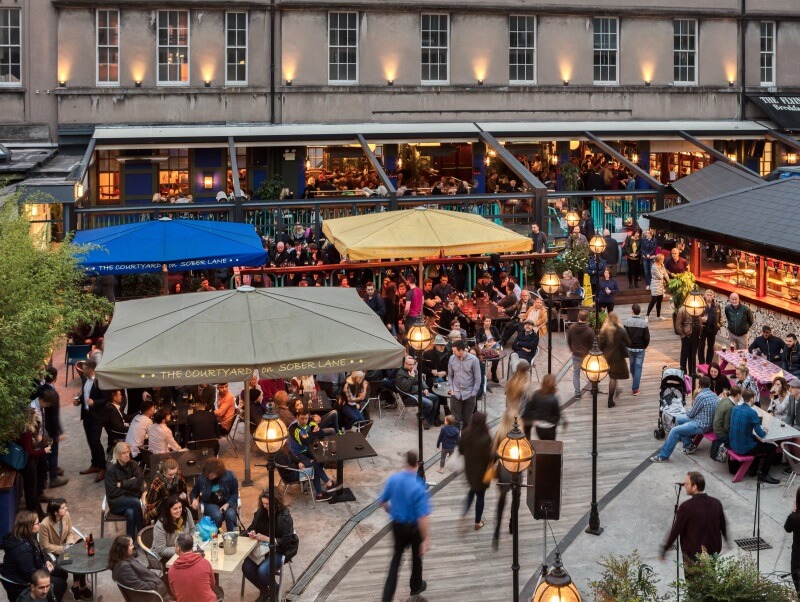 Our Venue
The Courtyard on Sober Lane is part of The Flying Enterprise Complex, together with Quay News - our deli, newsagent, off licence & grocery outlet. Our award-winning complex is located over the bridge from the South Mall.
The Courtyard on Sober Lane has 3 sections - The Quarter Deck, the Lower Deck and The Courtyard.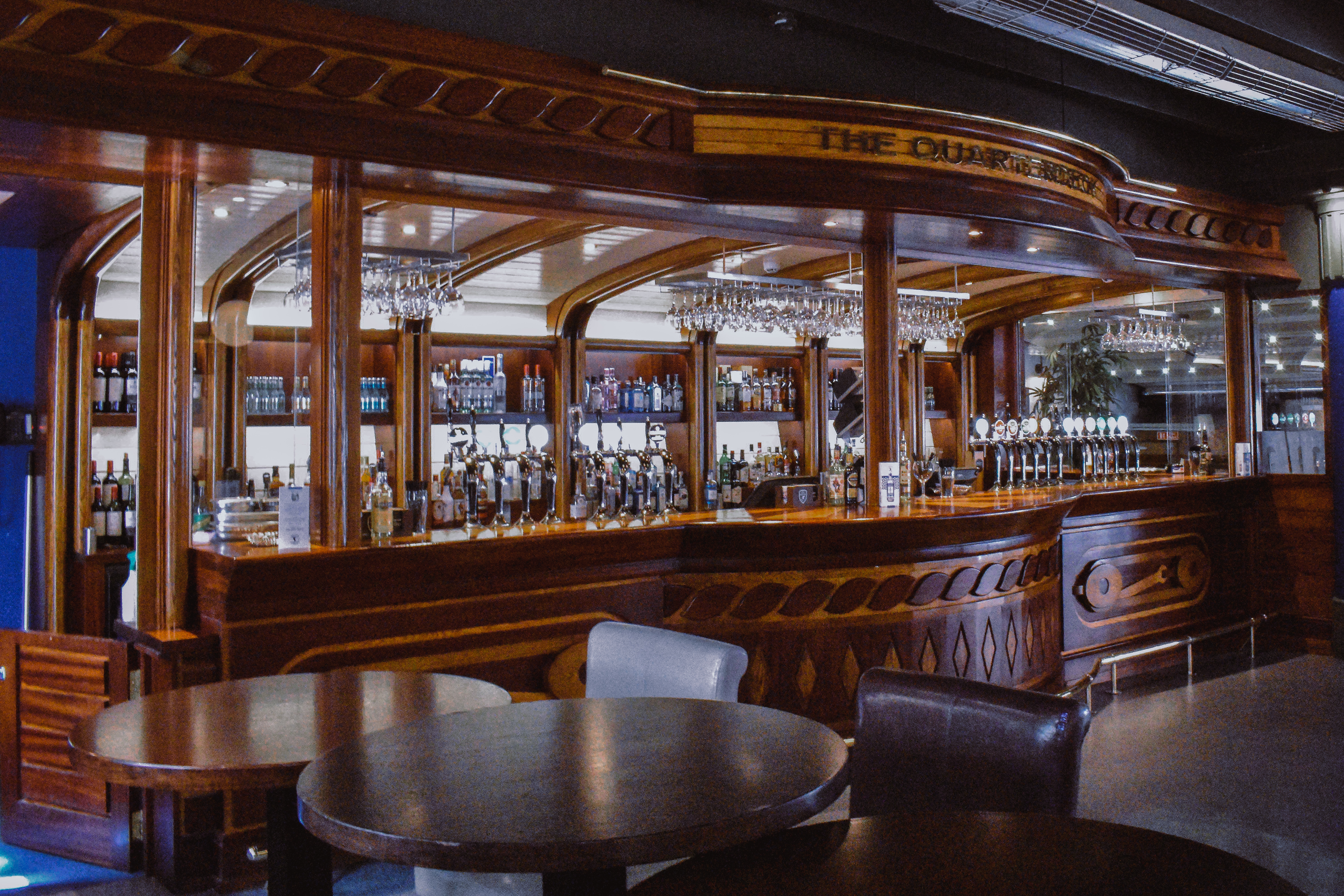 Quarter Deck
This is the area on the same level as the bar. It is an indoor area and is not available for outdoor dining bookings.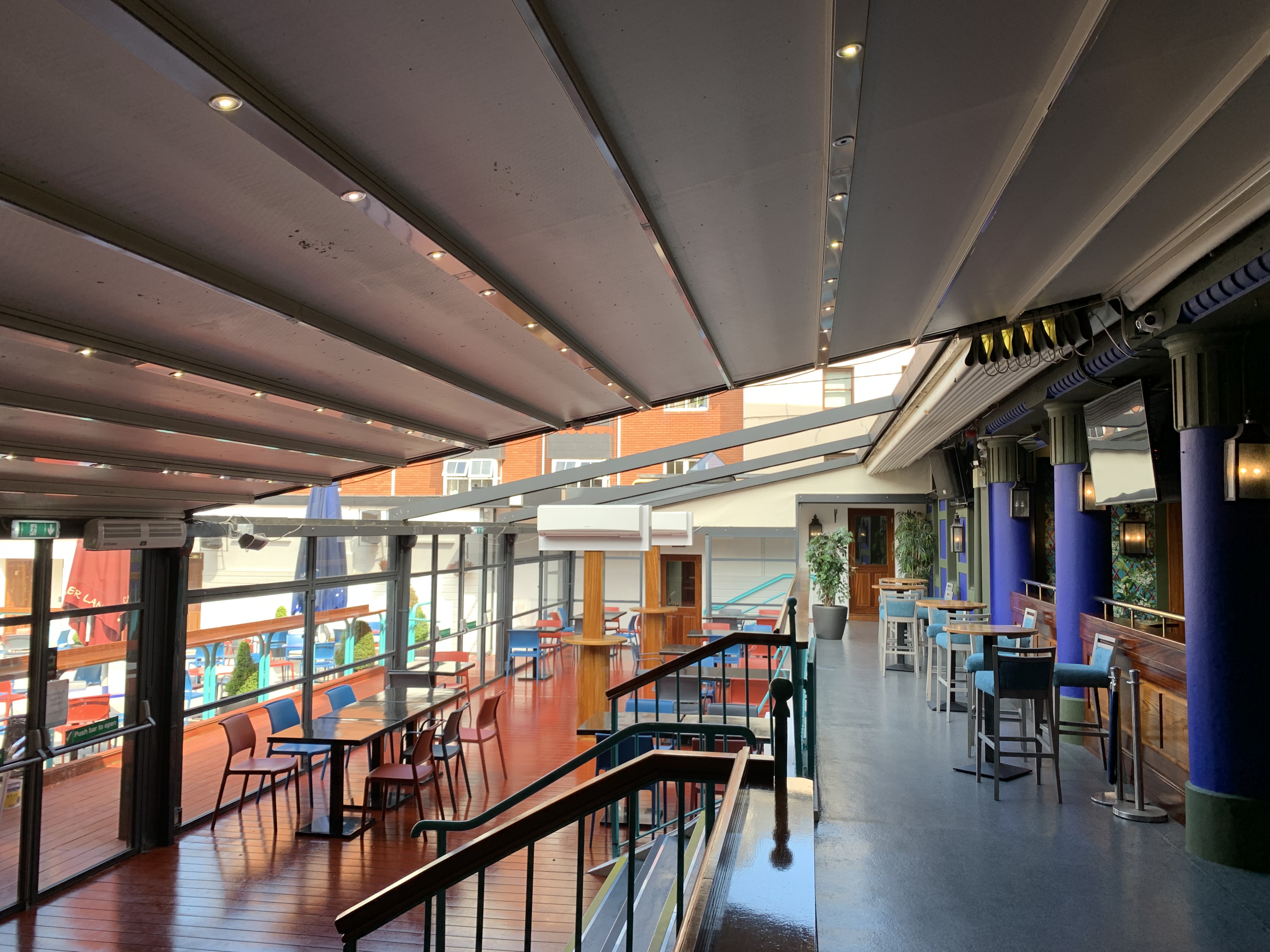 Lower Deck
This area is the centre area. It lies beneath the Quarter Deck and above The Courtyard. this area is available for reservations for outdoor dining, with the advantage of a retractable roof for all-weather availability.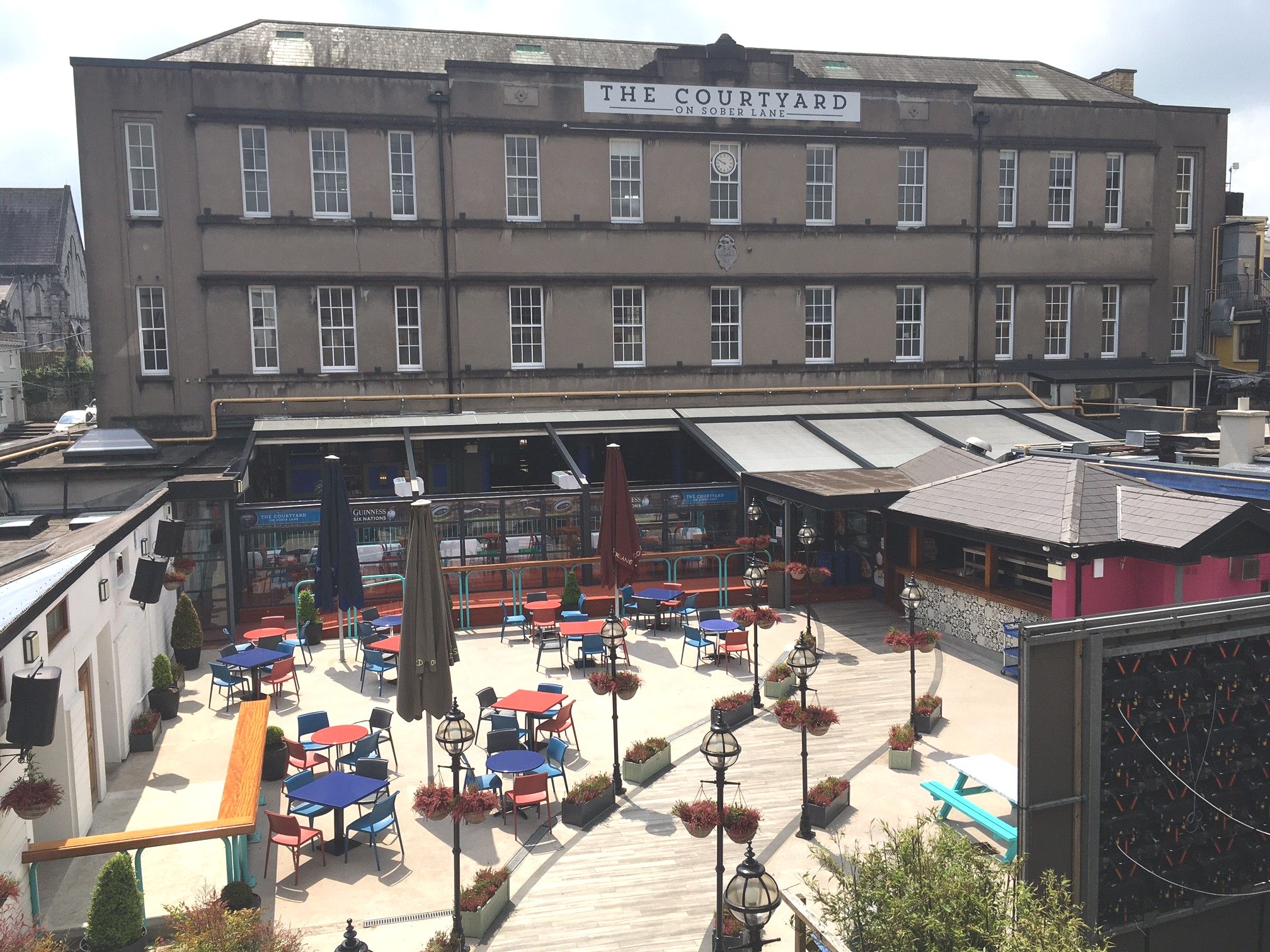 Courtyard
This area is outdoors with the benefit of parasols in certain areas. this area is not available for bookings and is available on a walk-in basis only.